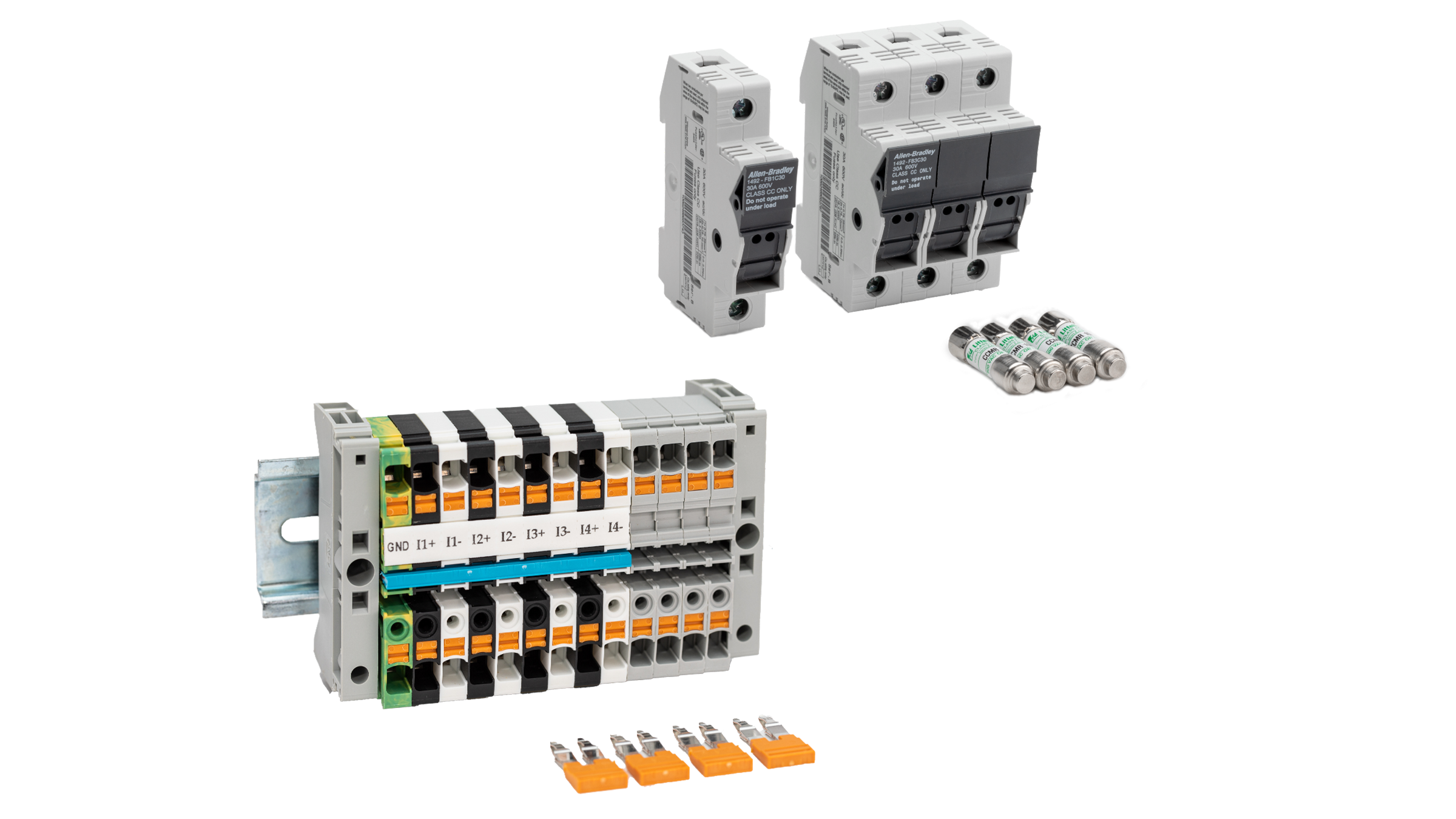 Our 1400 PowerMonitor™ accessory kit simplifies the installation of your PowerMonitor unit (PowerMonitor 500, PowerMonitor 1000, or PowerMonitor 5000) by providing all recommended installation accessories available in one catalog number. Pair the pre-assembled, RoHS-compliant shorting block solution with your PowerMonitor unit for a cost-effective, energy-efficient monitoring system.
Compatible with PowerMonitor 500, PowerMonitor 1000, PowerMonitor 5000, and 1411 current transformers

Kit includes four fuses, fuse holders and a RoHS-compliant pre-assembled shorting block which features:

Connections for up to four current transformers

Identifiers with pre-printed terminal block markers

Two pole jumpers for shorting the current transformers and storage location when jumpers are not in use
| Resource | Publication Number | Language |
| --- | --- | --- |
| Power and Energy Management Selection Guide | 1400-SG001 | |
| PowerMonitor Products Application Guide | 1400-AT001 | |
| PowerMonitor Accessory Kit Installation Instructions | 1408-IN004 | |
Certifications apply when product is marked. See our Product Certification site for Declarations of Conformity, certificates and other certification details.