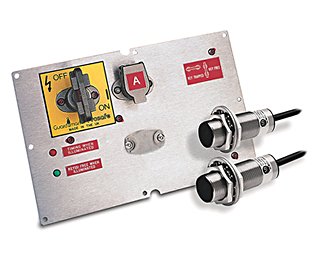 Stopped-motion detection
NPN and PNP proximity sensors
Timed-delay output up to 40 minutes
Category 1 Stop
Replaceable code barrel assembly
Additional Information
Protect your people, productivity, and environment with our Safety Components and integrated Safety Solutions. We understand your factory floor challenges and can help you meet your goals with one of the broadest safety portfolios in the industry.
Certifications
BG
CE Marked for all applicable directives
Category
Cat. 3 per EN 954-1 (ISO 13849-1)
Standards Compliance
EN 1954-1
IEC/EN 60204-1
EN 1088
IEC/EN 60947-5-1
ISO 13849-1
ISO 12100-1&2
ISO 14119
GS-ET-19
AS 4024.1
Certifications apply when product is marked. See our Product Certification site for Declarations of Conformity, certificates and other certification details.