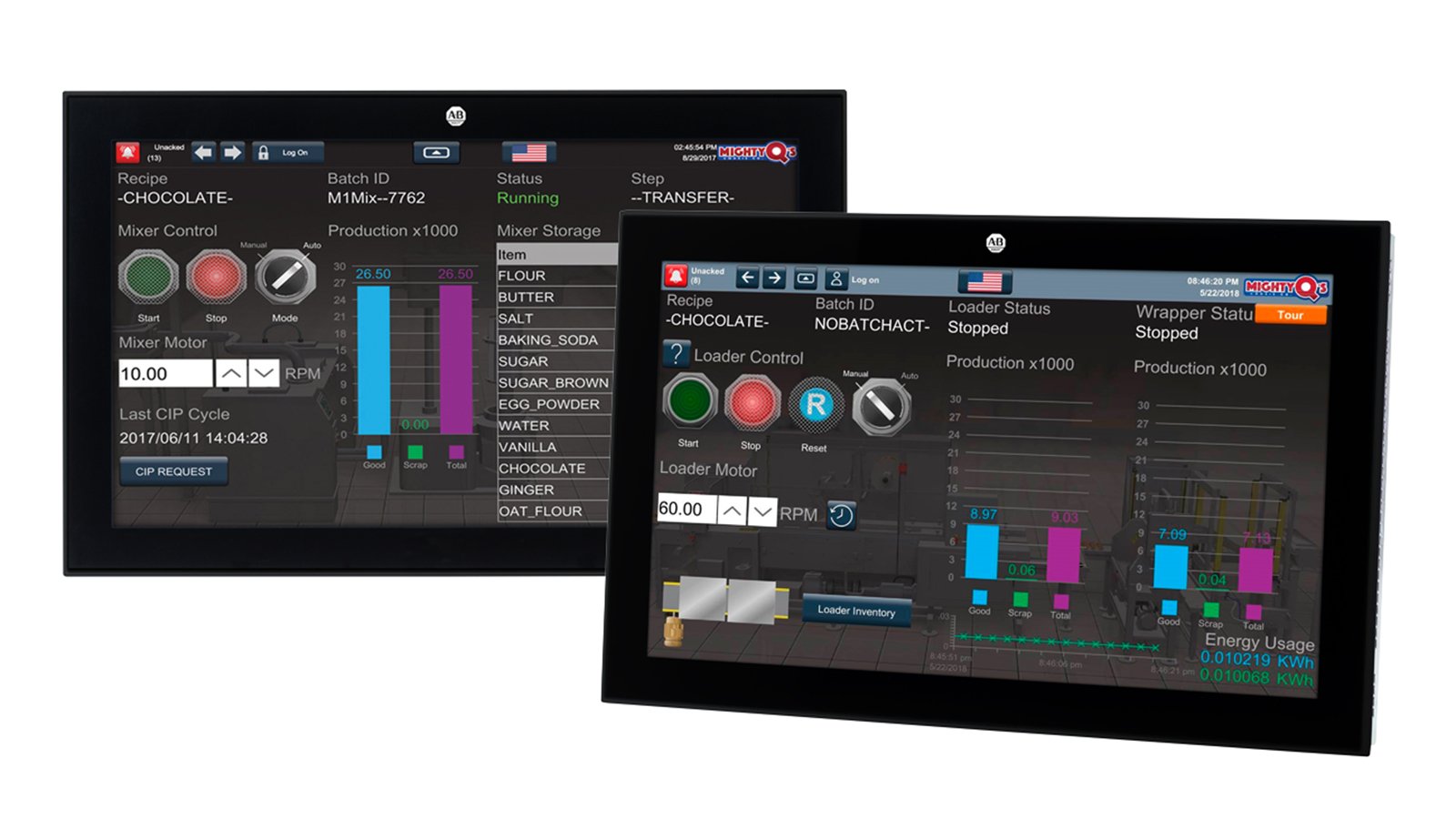 VersaView® 6300 is a complete portfolio of open architecture industrial PCs, thin clients and monitors. This broad and adaptable line allows you to order exactly what you need to meet your specific performance requirements.

Our VersaView 6300P Panel PC is based on the seventh generation Core i3, i5 and i7 of the Intel Kaby Lake H platform allowing it to handle complex industrial applications. Touch screen technologies, which enhance ease of use, include analog resistive and projected capacitive (for multitouch operation). This Panel PC is available in a variety of display sizes and resolutions. There are options of either Standard or Low Profile bezel units. Both have resolutions up to full high definition.
IP65/IP66 (model dependant) environmental protection makes the VersaView 6300P Panel PC an excellent match for washdown applications such as food processing and life sciences. Fanless construction helps to ensure low maintenance operation and enhance longevity.
Popular Resources/Quicklinks
VersaView 6300P Panel PC Product Profile
Offers 8.4...24 in. display sizes

Offers Intel Celeron and Core i3, i5 and i7 of the Intel Kaby Lake H platform

Resolutions include FHD / HD / SVGA / SXGA / XGA

Offers standard or low-profile bezels

Features standard aluminum bezel units that support various resolutions including high definition display

Features low-profile units in standard definition and full high definition displays with the following bezel variants:

Aluminum

Aluminum Glass True Flat

Includes analog resistive and projected capacitive (for multi-touch operation)

Provides four Ethernet 10/100/1000 Mbps ports

Supports "Jumbo Frame" and "Wake on LAN" network standards

Available with Microsoft Windows 10 IoT Enterprise 2019 LTSC

Variations available with long distance support for up to two additional displays

Offers mass storage types up to 1 TB that includes mSATA, SSD SATA III, CFAST (up to 128 GB)

Offers up to 32 GB of SODIMM DDR4 RAM

Includes USB variations of 1x USB 2.0 (Type A) front and rear and up to 3x USB 3.0 rear (Type-A)

Offers RS-232 (DB9M) serial port and DVI-D video output

Includes IP65 / IP66 (model dependent) environmental rating

Provides fanless construction

Offers additional options in TPM, PCI Expansion Slots, additional communications

Offers 24V DC (18V to 32V DC) isolated power

Handles operating temperature 0...50 °C (32…122 °F)

ThinManager compatible


CE, cULus LISTED (61010), RCM approvals
Certifications
CE Marked


cULus Listed

RCM