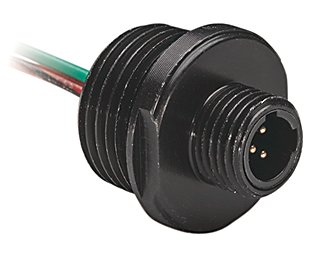 Includes male and female bulkhead receptacles

Includes standard 22 AWG conductors

Includes anodized aluminum shell

Provides standard US automotive color code

Offers 3-, 4-, 5- or 6-pin configuration

Offers 1/2 in. 14 NPT or 1/4 in. 18 NPT threads
Certifications apply when product is marked. See our Product Certification site for Declarations of Conformity, certificates and other certification details.