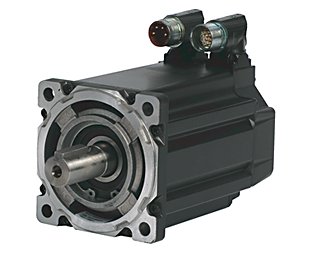 Our MP-Series™ Medium Inertia (MPM) Servo Motors offer IEC metric mounting dimensions and rotatable DIN connectors that provide flexible connector orientation for ease of cable routing. These motors are optimized for use with Allen-Bradley® Kinetix® 6000, Kinetix 6200, and Kinetix 6500 servo drives. The motors feature similar speed and torque performance, feedback devices and rotor inertias, which provide you with a smooth migration path from the legacy motors.
Popular Resources/Quicklinks
Integrated Architecture Brochure
Kinetix Motion Control Selection Guide
Kinetix Rotary Motion Specifications Technical Data
Compact, power-dense and feature-rich solution for applications with heavier loads and greater inertia
Multiple winding speed options, optimized for use with the latest Kinetix® 6000, Kinetix 6200 and Kinetix 6500 servo drives
230V AC and 460V AC windings
High-resolution absolute encoder and resolver feedback
IEC metric mounting dimensions
Rotatable DIN connectors for flexible connector orientation
Certifications
CE marked
CSA
UL recognized
Certifications apply when product is marked. See our Product Certification site for Declarations of Conformity, certificates and other certification details. 
Typical applications for our MP-Series™ Medium Inertia Servo motors include:
Print

Converting

Web handling

Automotive

Other applications requiring more power in a smaller package