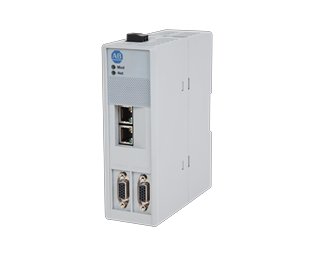 Syncs with any axis of motion, not just those nearby
Offers in-cabinet installation which eliminates the need to mount encoders on the machine
Provides configureable output: pulse train or quadrature
Includes dual EtherNet/IP ports to support a variety of network topologies
Offers role-based access control to routines and Add-On Instructions
Certifications apply when product is marked. See our Product Certification site for Declarations of Conformity, certificates and other certification details. 
Use the following software to program your encoder output modules.