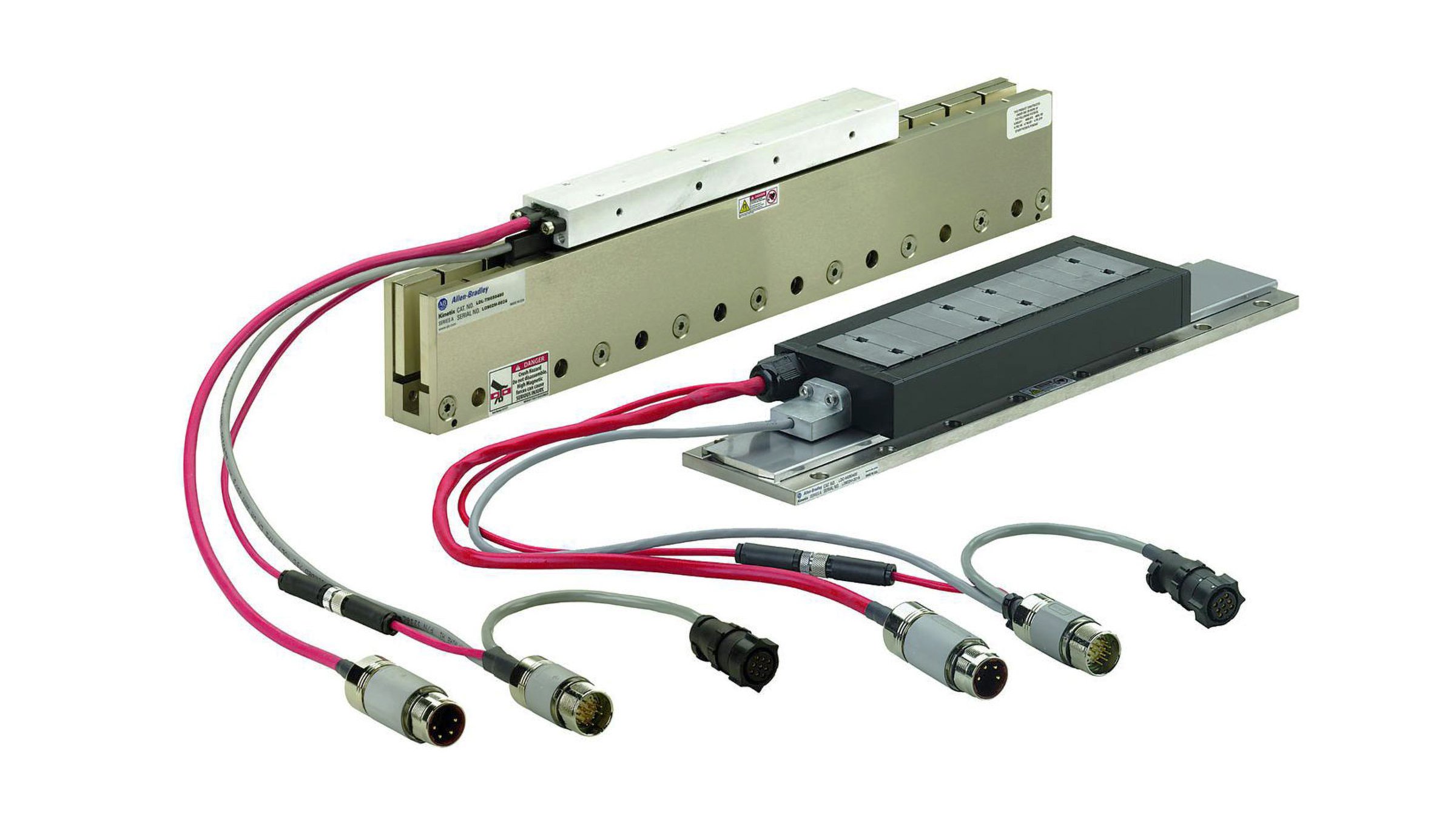 Our Kinetix® LDC and Kinetix LDL Linear Servo Motors provide precise linear positioning at very high speeds. These direct-drive linear motors are connected directly to the payload that needs to be moved, enabling excellent servo responsiveness and faster settling times for any move. The Kinetix LDC Linear Servo Motors have an iron core design with high force density, while our Kinetix LDL Linear Servo Motors feature an ironless design for applications that require extremely smooth motion such as scanning or printing.
No-wear parts such as bearings, gears, and belts

Connects directly to the payload that needs to be moved

Maintains quick movement while handling multiple motion profiles

Optimize your linear servo motors and servo drives using FactoryTalk® Motion Analyzer

Full setup and programming support in Studio 5000 Logix Designer® software

Achieves precise linear positioning at high speeds

Provides very high speeds and acceleration for increased throughput of your machine
Typical applications for Kinetix LDC and LDL Linear Servo Motors include:
Dispensing machines

Flat and solar panel scribing machines

Material handling machines

On-the-fly inspection

Packaging

Pick and place machines

Semiconductor manufacturing

Shape cutting
| Resource | Publication Number | Language |
| --- | --- | --- |
| Integrated Architecture Brochure | IA-BR005 | |
Certifications apply when product is marked. See our Product Certification site for Declarations of Conformity, certificates and other certification details.