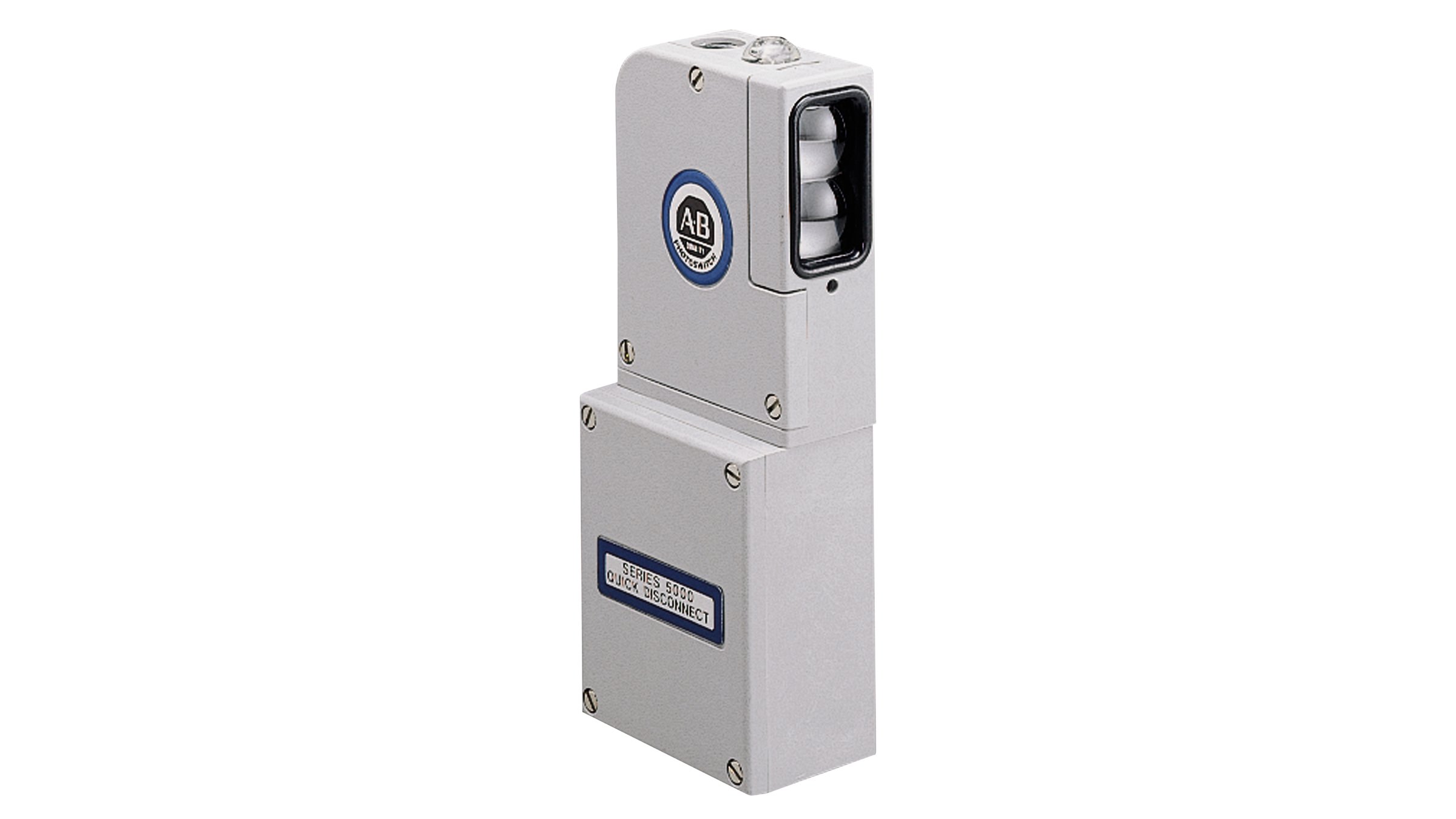 Our Series 5000 Hazardous Location Sensors consist of two major components: a photohead and a power base. The photohead that houses most of the electronics can be quickly removed from the power base with a turn of a single screw. These sensors are designed for Class I, II, and III; Division 1 and 2, Groups A, B, C, D, E, F, and G hazardous locations. They include intrinsically safe zener diode barriers and are available in diffuse (2.1 m), polarized retro-reflective (6 m), retro-reflective (10 m), and fiber optics in a modular IP66 rated enclosure.
Intrinsically safe to North American standards
Provides non-incentive for Division 2 hazardous (classified) locations
Offers a modular package for increased flexibility
Offers a wide variety of sensing modes
Offers selectable light/dark operation
Provides screw terminal connections
Certifications
CE Marked for all applicable directives 
CSA Certified
UL Listed
Certifications apply when product is marked. See our Product Certification site for Declarations of Conformity, certificates and other certification details.