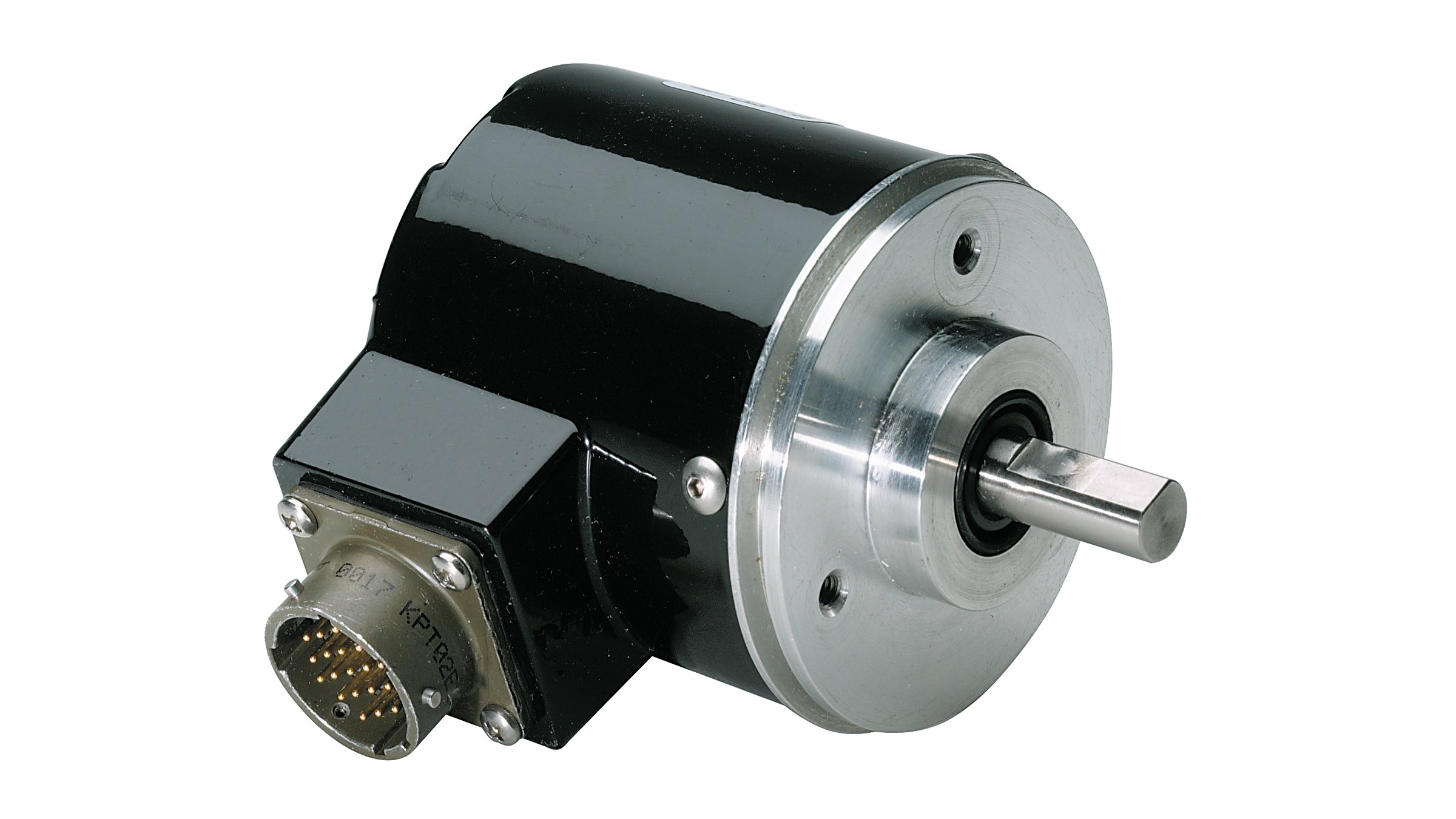 Our Bulletin 845G Single-turn is a NEMA Type 4 and 13, single-turn absolute encoder for use in harsh conditions. We enhanced this encoder to incorporate the higher performance of our 845GM encoder in a standard size 25 package.
Absolute gray code, natural binary or binary coded decimal (BCD) output

8…15 bit resolution (256…32768 counts per revolution)

Open collector, TTL, push-pull or SSI outputs

Low or high true output optional

NEMA Type 4 and 13

Reverse polarity protection

5V, 8…24V or 10…30V DC power supply

0…85 °C  (32…185 °F) operating temperature
Certifications apply when product is marked. See our Product Certification site for Declarations of Conformity, certificates and other certification details.