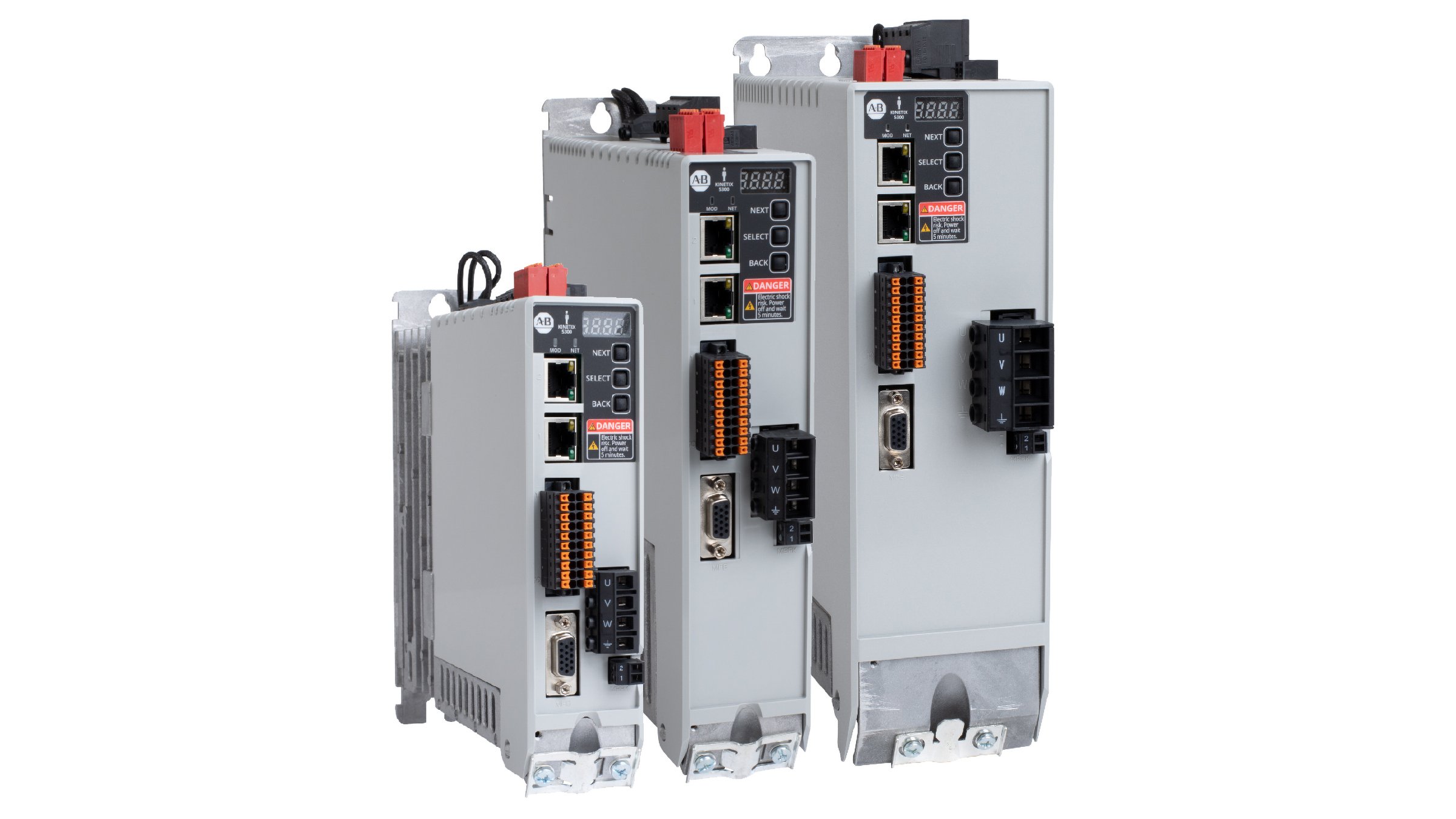 Well-suited for small to medium machines, our Bulletin 2198 Kinetix® 5300 Single-axis EtherNet/IP servo Drives provide the design flexibility that you've come to expect from Allen-Bradley integrated motion on EtherNet/IP servo drives, in a streamlined offering to cover your essential machine-building needs.       
Featuring native integration with Rockwell Automation Logix control, the Kinetix 5300 Servo Drive offers flexibility in design for small to medium machines for a variety of motion control applications. Designed with all the essentials covered – such as a comprehensive power range, dual ethernet ports, and hardwired Safe Torque Off, the Kinetix 5300 proves to be an excellent choice right-sized for those building or modernizing machines with lower axes count.
Pair the Kinetix 5300 drive with the Kinetix TLP motor and matching 2090-CT servo cables for a streamlined, competitive solution that can minimize sizing efforts and reduce implementation time.
Features
Offers more comprehensive power range than comparable solutions 0.05...2 kW at 120...230V, 3...7.5 kW at 230V and 0.4...7.5 kW at 460V

Delivers safety features without additional parts or wiring with standard hardwired Safe Torque Off (STO)

Features simple sizing. Rated power is referenced to the Output Power at the motor.  When the Kinetix 5300 is paired with the Kinetix TLP motor, sizing efforts are reduced

Includes four digital inputs; two of which can be used as fast digital input functions

Comes standard with Device Level Ring (DLR) support, reducing the need for network accessories like e-Taps

Includes tuningless technology with Load Observer and Tracking Notch filter so you can get up and running faster

Uses standard motion instructions in the Studio 5000® design environment